Bright spot:
The removal rate of COD and ammonia nitrogen is beyond 95%.
Songgang Hospital, located in Nanhai District, Foshan City, Guangdong Province, is a general hospital integrating with medical treatment, preventive health care and community health services. After the madification of the hospital's wastewater, the wastewater treatment system needs to be rebugged. The wastewater of the system is mainly composed of medical wastewater and domestic wastewater. And the amount of wastewater is 400m3/d. The following is the process flow of the wastewater treatment system:

Process flow diagram
After the analysis of raw water by Bio-Form, the following bacteria were added into the biochemical tank: AD agent, CW agent, Bio-Form® decontamination, Bio-Form® cracking, Bio-Form® splitting, NBA ammonia nitrogen degerming agent. The following are the live photos: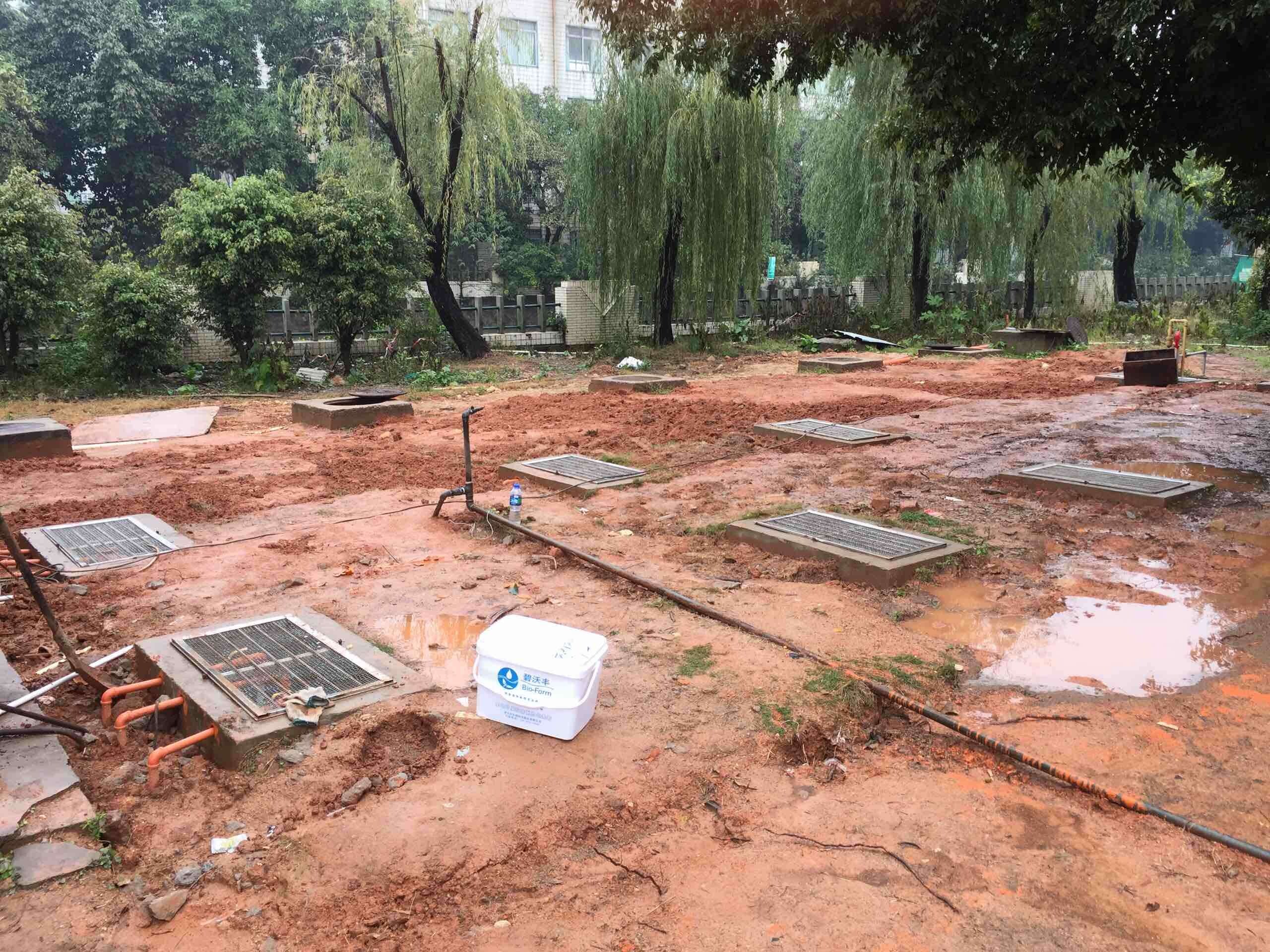 Buried wastewater treatment system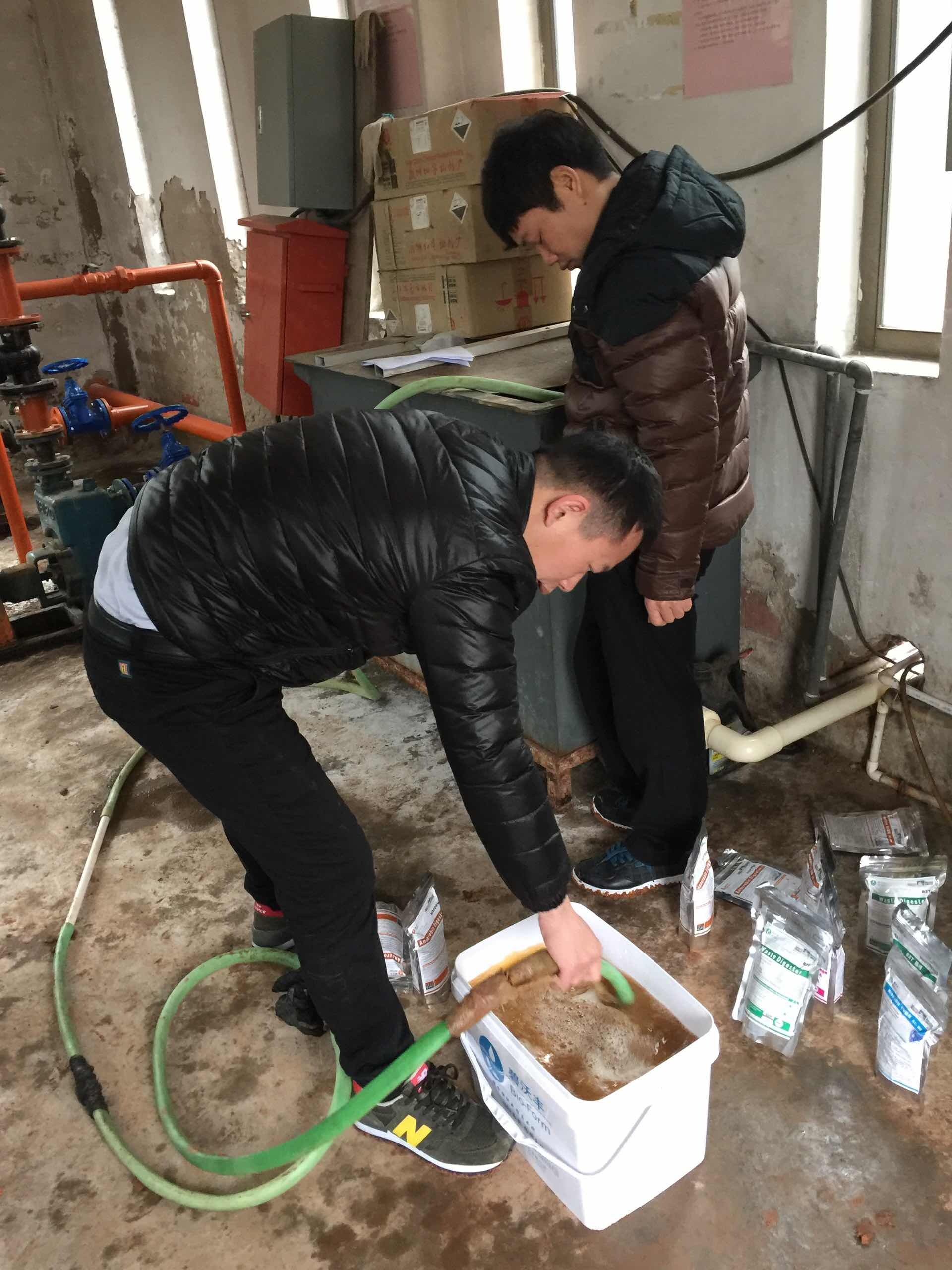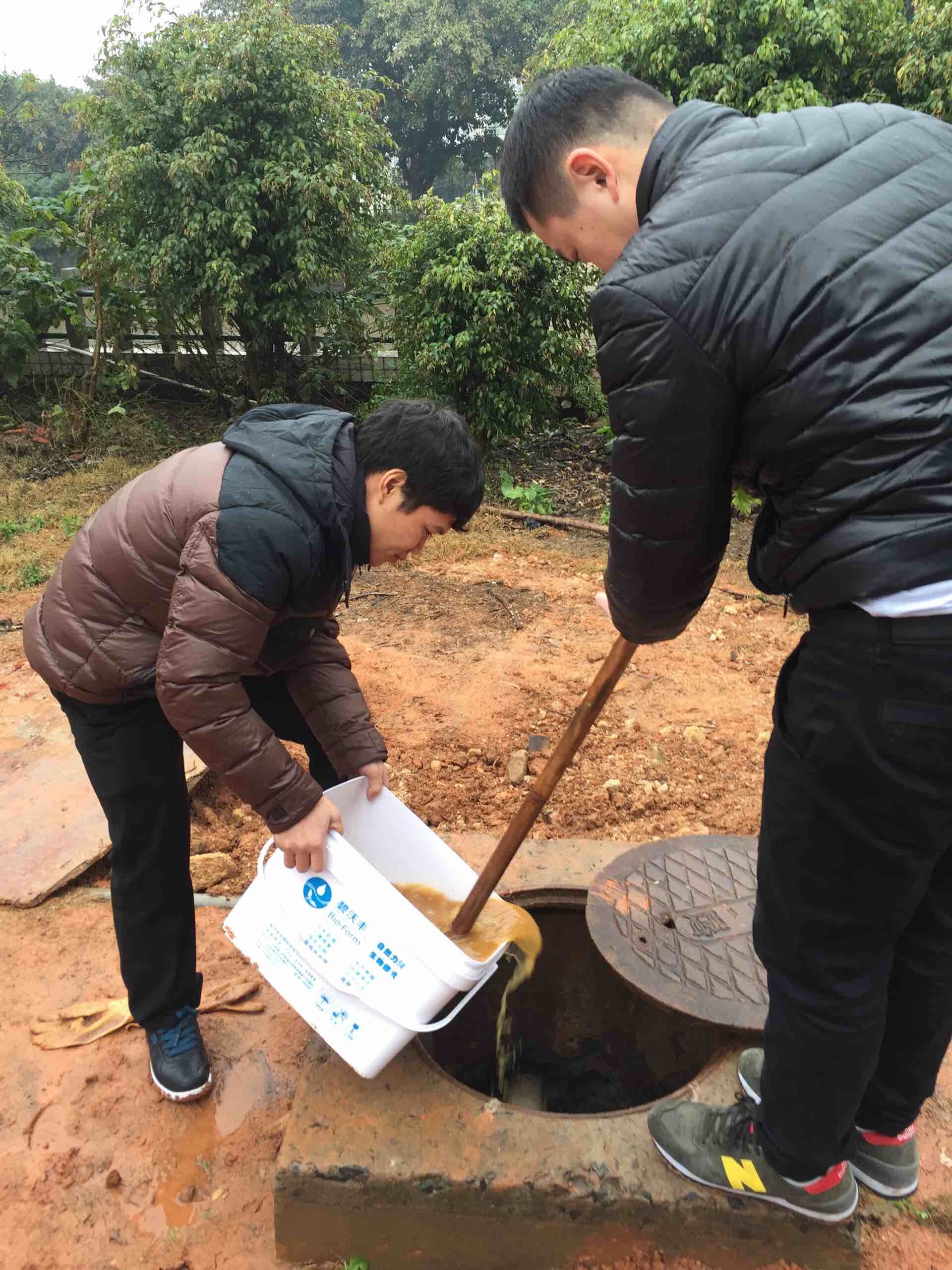 On-spot bacteria adding photos
After debugging, the following is the  water quality comparison of inlet and outlet water:
Table 1  Water quality comparison of inlet and outlet water
* Unit: mg/L, apart from pH
The rapid start-up of sewage treatment system was completed under the help of Bio-Form biological purification technology. And in the debugging period, it has experienced a cold wave in March 2016.  But the degradation function of anti-pollution bacteria was not affected, but kept a higher removal rate.